Do I Need a Dining Table? How to Pick Dining Furniture | Furniture Now
Do I Need a Dining Table? How to Pick Dining Furniture | Furniture Now
Do I Need a Dining Table? How to Pick the Right Dining Furniture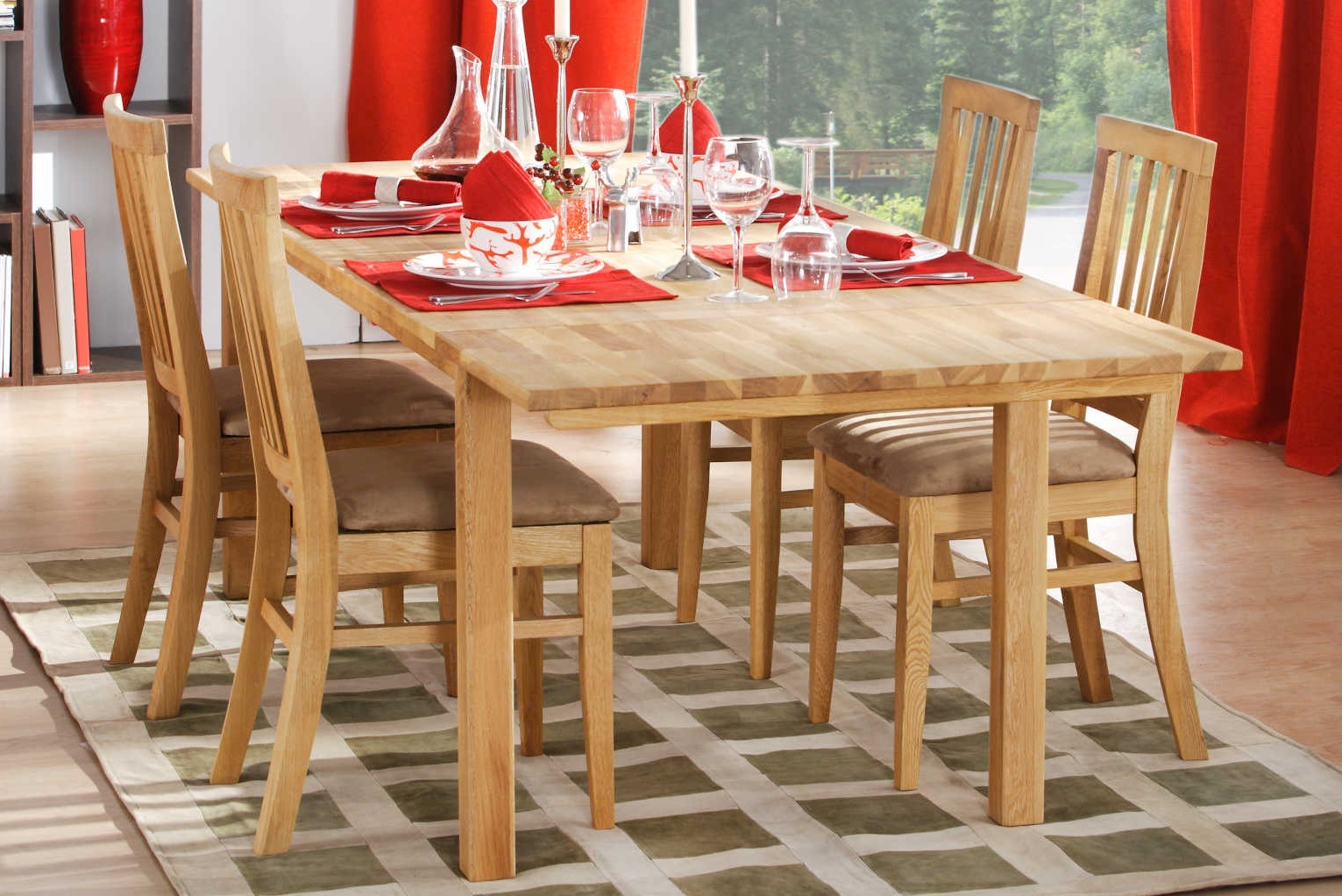 Dining tables are an important aspect of family life. They are a place to gather for meals, chat with family, do some work, and much more. But do you need a dining table? This single question can lead to many more:
• How do you choose the right dining furniture for your home?
• What shape?
• What finish?
• How big?
We didn't mean to overwhelm you! Read on for our expert tips on how to find a dining table that works for your space.
Space
Dining tables are deceptively large pieces of furniture. Just because it looks like it'll fit doesn't mean it will. Get out your measuring tape and double-check measurements before committing to one. You also need to ensure plenty of extra room for chairs and space to move around the table. Allow diners to get in and out of their seats easily; leave 100 to 120 centimeters between your table and walls. If you're low on space, consider an option with fold-out extendable attachments if needed.
Shape
Circular tables work well in tight spaces. You can usually fit more people around circular tables because they lack corners. Round and square tables look better in square rooms, while rectangle tables work well in longer rooms. Round or oval tables are a great choice for parties and conversation because there's no head of the table. If you plan to have the table against a wall, always choose a square or rectangle option. Round tables look great in the center of a room but awkward against a wall.
Chairs
Dining chairs come in many different materials, from upholstered fabric, timber, metal, or acrylic, and each has pros and cons.
Upholstered Chairs
Upholstered chairs create a more formal look and offer greater comfort. They provide an opportunity to introduce color and pattern for those wanting to make a bit of a statement in their dining space. Most fabrics like cotton, linen, and vinyl are easy to clean with the right tools and techniques.
Wooden Dining Chairs
Wood is one of the most used dining chair materials due to its versatility and durability. For dining chairs, wood offers a unique combination of aesthetics and structural integrity that no other material offers. It suits several styles, from darker traditional shapes to lighter minimal designs.
Benches or Chairs?
While people traditionally think of chairs in the dining room, other options are available. Dining benches are great if you have a large family or plan on entertaining many guests. Benches have a bigger canvas for design purposes. You can usually choose from various materials, such as wood, stone, or metal. A combination of dining chairs and benches in a singular dining room is also a great option. You can choose dining benches on both sides and dining chairs at the heads of the table.
Shop Dining Furniture Today
Your dining table can be a real family hub in your house. Ultimately, a dining table should suit your lifestyle, family, and design aesthetic. Furniture Now has everything you need for your new dining furniture! Enjoy the choices you can have with Furniture Now to style your home with affordable furniture designed worldwide and locally in New Zealand. Browse our furniture today.