Bed Base or Frame? What to Consider | Furniture NOW
Bed Base or Frame? What to Consider | Furniture NOW
Bed Base or Bed Frame? What You Need to Consider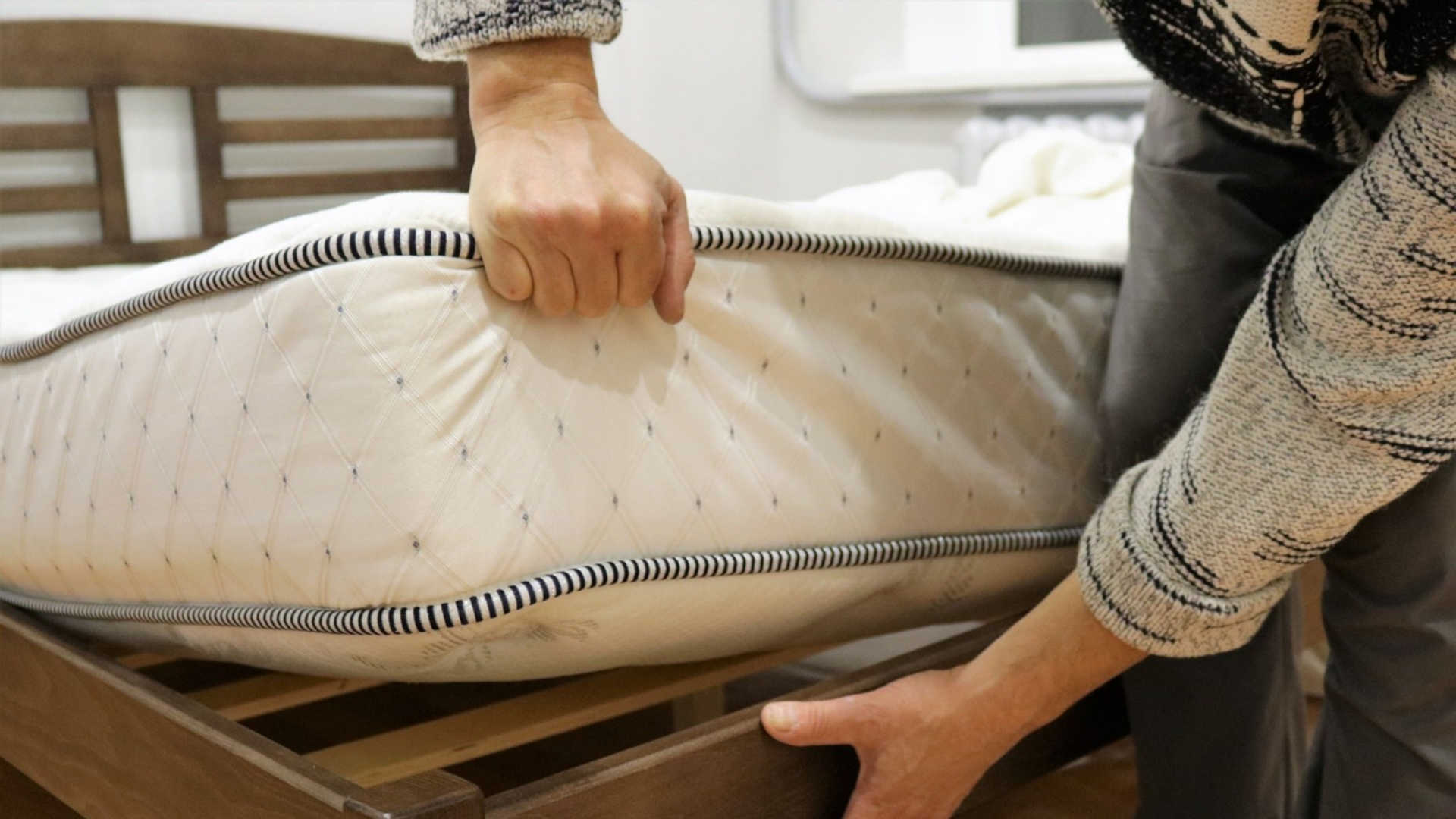 Given that you'll spend a third of your life in bed, it's essential to get the right one. When people choose a bed, they often think the mattress is the most important thing. However, what the mattress rests on can be just as important. So, do you go for a bed base or frame? And what's the difference between the two? Keep reading to find out more and decide which is right for you.
Why Do You Need a Base or Frame?
The purpose of a bed base or frame is to provide support for your mattress. When your mattress is properly supported, it means you are properly supported. Keeping your mattress above the ground also allows it to breathe, protecting you from mould, bacteria, and dust mites appearing in the mattress. Using a bed base or bed frame is best for your overall health.
Bed Frames
Bed frames are a structured foundation with a sturdy rim close to the dimensions of your mattress size. The mattress rests on a section comprising rows of flexible slats that support the mattress. A bed frame stands on four legs and has space underneath. Bed frames have a headboard attached, and some will have a footboard.
Advantages of Bed Frames
Bed frames tend to be the more aesthetically appealing option. There are many bad frames on the market you can use to express your unique style. Into a luxe look? Choose a plush, upholstered model. Or perhaps a minimalistic, wooden model is more your style. With so much space beneath them, bed frames offer extra storage space. You can even buy storage solutions specifically made to fit under a bed frame. Bed frames usually use a slat system to support the mattress. These slats normally support between 50 and 80% of the bottom surface of the mattress. While the support is slightly lower than a bed base, they increase airflow, which is good for mattress hygiene.
Bed Bases
A bed base is a box-like platform, and the mattress rests on top of it. Bed bases stand on legs to keep them off the ground. They are efficient, modern, and simple, great for rooms where space is limited. Bed bases don't come with headboards, but you can add them. Bases provide a sturdy support system. Their solid surfaces serve as a mattress foundation and ensure even weight distribution.
Advantages of Bed Bases
If you have back problems, a bed base is the better choice. A base supports 100% of the mattress, which offers better weight distribution and posture support. Bed bases offer more options for customization and can easily be made over with a simple change of headboard. When adding a bed head, you can use your mattress and the bed base to sandwich it against the wall for stability. Bases are a great option if you are working with limited space. They allow smaller bedrooms to cater to large mattresses (such as queen and king beds) without taking up much room. Bed bases tend to be a cheaper option. This is because bed frames are built out of more expensive materials, like solid wood, than bases which are often manufactured from more affordable wood.
Buy Your Bed Today
Furniture Now is a New Zealand-based business that values creativity, quality & value. We have a huge range of bedroom furniture, including bed frames and bases. When choosing a new bed, the best option depends on your personal needs. Whether you're after a bed frame or a simple bed base, browse our range of bedroom furniture today!